Sleepy Hollow producers really went above and beyond for the finale of Season One of Sleepy Hollow (series).
Warning: SPOILERS ahead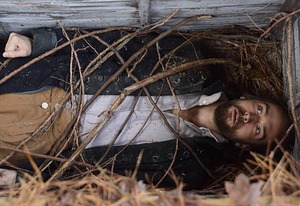 OK let's review everything that we found out...
What did you think? Did you see anything coming or were you completely surprised? COMMENT in the comment section below and tell us your thoughts!
Were you happy with the finale of Season 1?
---
---
Ad blocker interference detected!
Wikia is a free-to-use site that makes money from advertising. We have a modified experience for viewers using ad blockers

Wikia is not accessible if you've made further modifications. Remove the custom ad blocker rule(s) and the page will load as expected.