Hi Sleepyheads!
We have some great news regarding Season 2 (spoiler alerts!)...Henry Parrish aka Jeremy Crane, played by John Noble, will officially be a series regular. Another person we are going to see a lot more of will be Katrina Crane. Season 2 will dive more into Katrina's reaction to modern day. Last season, we saw Ichabod react to showers and televisions- but we wonder what Katrina will think of the world this many centuries later.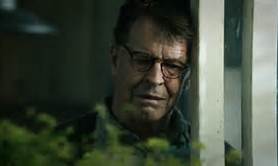 Lyndie Greenwood, aka Jenny Mills, was also promoted to be a series regular. We are excited to see where the show writers go with her character.
Are you excited about these new series regulars?
---
---
Ad blocker interference detected!
Wikia is a free-to-use site that makes money from advertising. We have a modified experience for viewers using ad blockers

Wikia is not accessible if you've made further modifications. Remove the custom ad blocker rule(s) and the page will load as expected.